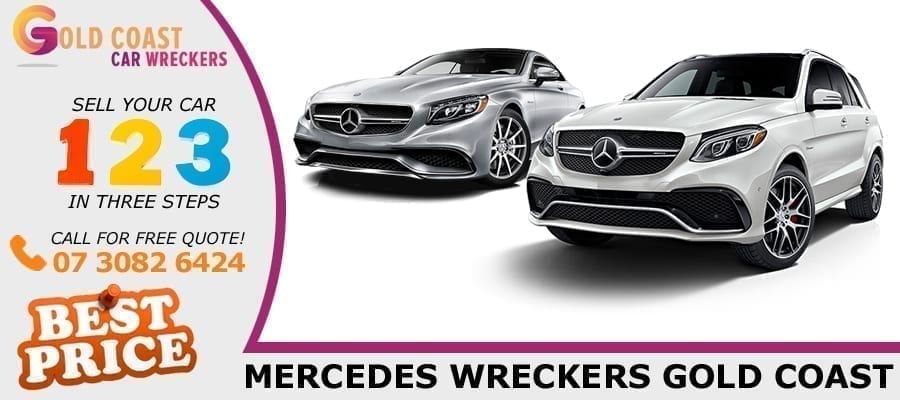 Do you own a Mercedes which troubles you every morning on an important day? As much as we love luxury cars, they age just like any other car. If you are tired of shelling out money on car repairs, we are here to help you out. Selling your Mercedes to personal buyers can be a terrible choice. You will not only spend on advertisements but also get a few fixes done. However, you can sell your Mercedes to us and get top dollar for it.
We are the most reputable Mercedes Wreckers in Gold Coast. We offer you the best cash for cars and a same-day car removal service. All you have to do is call us and get a quote for your car. Our trained car wreckers will reach your location and remove it in no time. We buy all makes and models regardless of their condition.
Sell Your Mercedes for Cash | Top Mercedes Wreckers Goldcoast
If you are searching for the best Mercedes Wreckers in Gold Coast, look no more! We have the best cash offers in store for you. We recycle all the used auto parts for the purpose of reselling. Hence we know the true value of your car and offer you nothing but the best. Whether your car is stranded on some street or parked a home, we will reach out to you as soon as possible. Get a cash quote for your car and avail our services at no cost.
Cash for Mercedes Wreckers Goldcoast
If you have finally decided to get rid of your Mercedes Car, Goldcoast Car Wreckers are here to help you in the process. Sell your car for cash and we will remove it for free. Here is what you have to do to sell your Mercedes to us:
Get a Quote for Your Mercedes
Call us for a quote or fill the online form on our website. We will give you a cash quote considering all the details of your car including the year, make, model, miles run, and the condition. All you have to do is provide us with the necessary information about your car and our professionals will help you with the rest.
Same-day Car Removal
Once you get the quote from us, our expert car dismantlers reach your location and pick up your car in a matter of a few minutes. We bring our own tow trucks to your location and execute the loading and transportation without causing a ruckus.
We also arrange the paperwork for our customers in order to avoid any mistake in the completion of all the legal formalities. All you have to do is arrange your car and identification documents and we do the rest for you.
Cash on the Spot
If you want to make instant money out of an old Mercedes, we are only a phone call away. Our professionals hand over the cash to you before taking your car away. You do not only get a free car removal but also receive instant cash in hand.