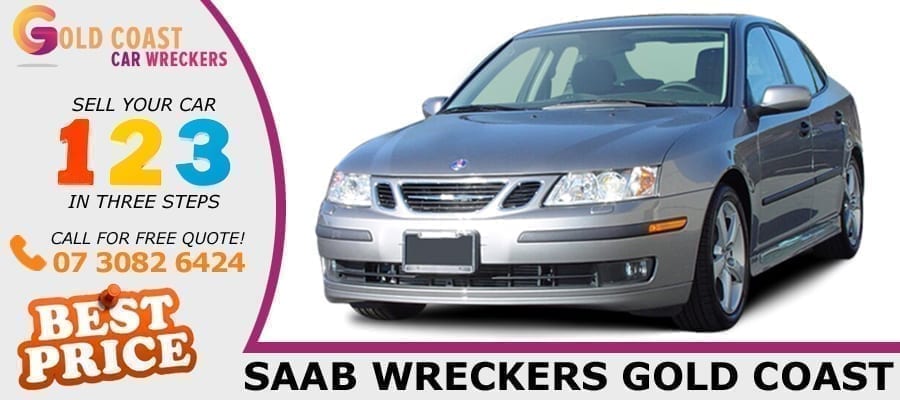 If your Saab is beyond repairable or is giving you too much trouble, the wise decision is to get rid of it. A damaged Saab is no good for anybody. You can make some instant cash out of it without having to put up advertisements. Sell your Saab car to us and we will give you the maximum value for it. As the leading Saab Wreckers in Gold Coast, we make sure to offer top cash for cars of all makes, models, and condition. All we need you to do is contact us and we will take care of the rest. We offer top cash for Saab Cars and instant car removal.
Sell Your Saab To Wreckers Gold Coast
You can sell your Saab and get top cash for it. We are the best Saab wreckers in Gold Coast. We do not only offer you a free car removal but also instant cash on the spot. You can sell your car to us even if it is wrecked. We have the most efficient team of car wreckers in Gold Coast who will reach your location on a phone call. Get a cash quote from us and we will come to your location to tow your vehicle away.
Top Cash For Saab Cars Gold Coast | Cash For Saab Car Wreckers
If you are looking for the top-rated Saab wreckers in Gold Coast, you are a call away from getting the best cash for your Saab Car. You can sell your Saab to us and get a free car removal in a few easy steps:
Get A Quote:

You can either call us or fill the online form to get a cash quote for your car. We will give you a quote considering the model, make, year, and the state of your vehicle. Our team is quick to respond. To get a fair quote, please make sure to mention all the necessary details. If you are in a hurry to sell your car, call for a quote today!

Same-Day Car Removal:

You can get your Saab removed within a day. Get a quote from us and schedule your free car removal. Our expert car wreckers will reach your location in no time. We come with our own tow trucks and remove your vehicle without causing any inconvenience to you. It is a quick and hassle-free process.
If you are worried about the paperwork, we arrange that for you. Our professionals will come with all the necessary paperwork required for the selling process.

Cash On The Spot:

We pay you in cash right on the spot. Our professionals will inspect your vehicle and give you the cash on the spot. You will have all the cash in hand before our wreckers tow your vehicle away. Moreover, you do not have to pay any service charges.
If you want to sell your Saab to the best wreckers in Gold Coast, give us a call and get an online cash quote for your car.